Oliver Florschütz – To The Point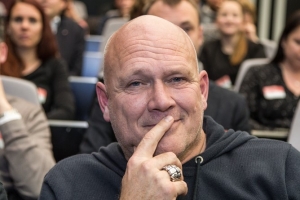 My biggest strength is to point out what really hurts. I believe it is right to say what I see and hear and make out of it. I love it to detect that the emperor's new clothes, praised by everyone, are really nakedness. That is what I do as a consultant. And I do that facing board members or managers or sales staff or shop floor workers. Always in a target group oriented yet straightforward manner. The scope is to go towards the aspired state in an adequate but relentless way.
Consulting Approach and Languages
I can work in German and English without any constraints.
My French and Italian are good. Depending on the scope of what we will be doing I would have to clarify whether 'good' is sufficient to do the job.
Experience and formal education
Since 1993 in the field of change management and organisation development (as internal consultant, external consultant and as a manager and leader)
More than 10 years of experience as a trainer and more than 20 years as a facilitator
Lecturer at universities since 1995 (Universität Hamburg, HTW Berlin, Hochschule Worms)
I have lead individuals and teams for more than 15 years. Out of which 3 years in Sales, 9 years in different HR functions and 3 years with project responsibility
I have been in charge of cultural integration after mergers of Deutsche Bank and Bankers Trust, Deutsche Bank and Postbank, Postbank and Norisbank
20 years of Deutsche Bank, a global and multinational firm with a matrix org chart. Amongst others I have been Global Head of Talent Management, Regional Head HRD EMEA, Global Head HRD Retail Banking, Member of the Board for the Region of Bavaria/Thuringia etc.
MSc, Master in Organisation Consulting, Ashridge & Middlesex University, England
Studied Economics, Education, Philosophy and Political Sciences at Johann-Wolfgang-Goethe-University, Frankfurt/M, Germany
Training Course (20 days) 'Professional Consulting of Change Management Projects / Organisation Development' with Trigon, Fritz Glasl, Graz
Learnt Large Group Interventions from Harrison Owen, Matthias zur Bonsen und Marvin Weisbord
Been trained in 'Group Dynamics' and 'Managing Conflict' by Peter Heintel, Gerhard Schwarz, Traugott Lindner, Karin Lackner
MBTI-License
Ring me on +49 17651846375 or send me an email.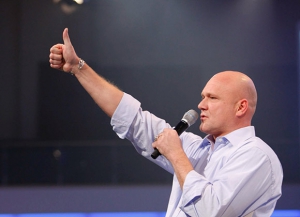 These are partners who join me if necessary or appropriate